View Status of Submitted Unsafe Work Reports
1.     A) Hover over OCCUPATIONAL HEALTH & SAFETY, and click on View Unsafe Work Reports under the UNSAFE WORK option:

OR
1.    B) Click on the Report Unsafe Work icon from the home Page: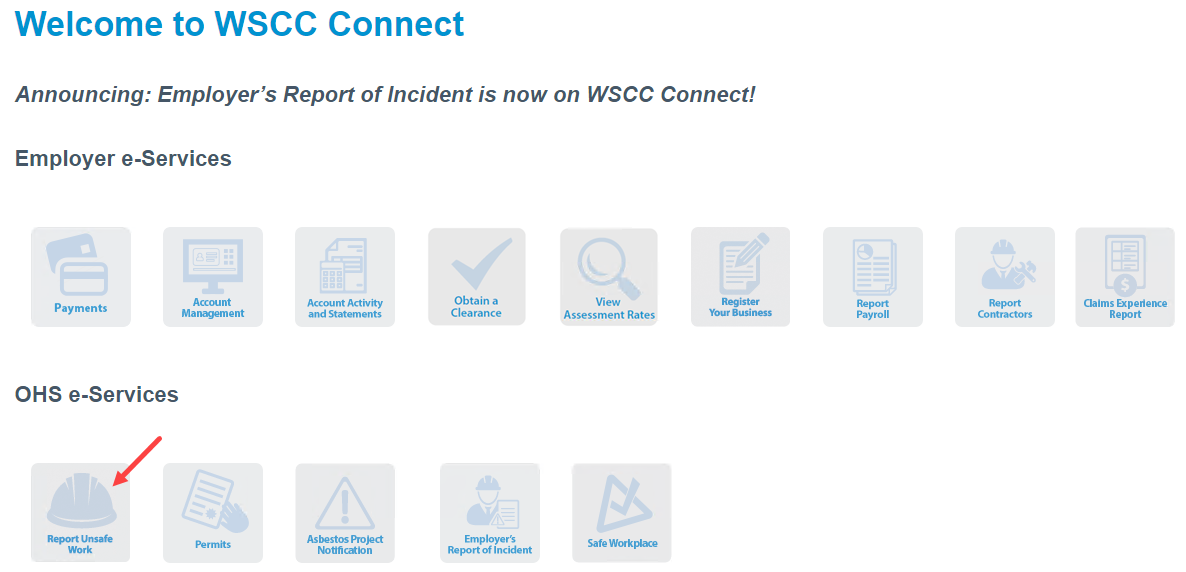 Click on, View Unsafe Work Reports:

2.    Fill out as many fields as possible to find your desired report and click Search.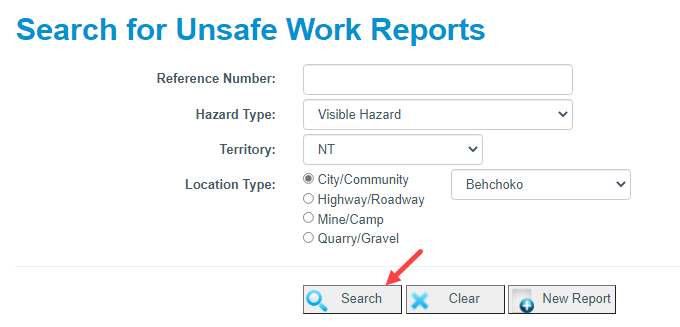 3.    Under the column Status you will see if your report is still under review or if action has occurred.